As a growing resort town with an ageing population, the Town of Shediac was looking for guidance to improve and develop its recreation assets. UPLAND and REConsulting created a 10-year vision that sets the course for recreation, sports and healthy living within the Town by determining current recreation supply and trends, and by identifying deficiencies and opportunities for infrastructure and strategic position.
After concluding a bi-lingual public consultation program, our team identified gaps and opportunities in both the town and the wider region to determine which capital investments should be made by the town, and which regional assets could be shared with nearby municipalities. Furthermore, our team analyzed and categorized the town's parks and open spaces and developed a concept for a new all-season park that will add an off-season destination to a town that already has the infrastructure to host countless tourists during the summer months.
To round out the recreation plan our team also provided recommendations for a Program Development Strategy, Volunteer Strategy, Gender Equity, Municipal Policies, and a Facility Development Matrix.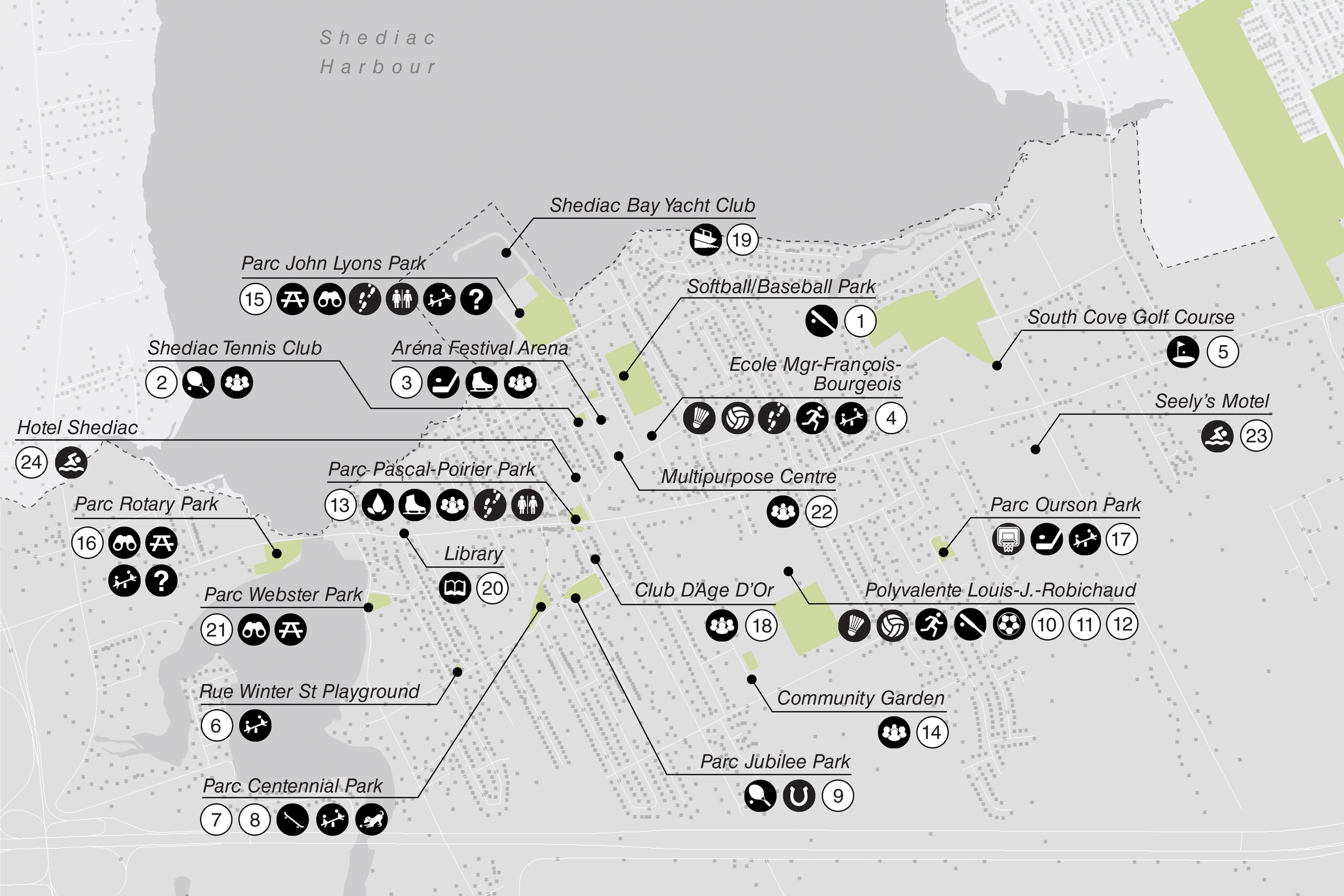 | Title | Address | Description |
| --- | --- | --- |
| | 294 Belliveau Av, Shédiac, NB E4P 1S6, Canada | |
| | |
| --- | --- |
| Clients: | Town of Shediac |
| Location: | Shediac, New Brunswick, Canada |
| Service areas: | Planning, Recreation |
| | |
| --- | --- |
| Start date: | Feb 2019 |
| Finish Date: | Apr 2019 |
| Collaborating: | REConsulting |