Refresh Water Street, Streetscaping Plan
UPLAND was the urban design lead for a project initiated by the City of St. John's to develop a new streetscaping plan for Water Street. UPLAND led the public engagement process and streetscape design for the project in collaboration with the City and worked closely with a multi-disciplinary team.
Water Street is North America's oldest street and one of the City's most beloved districts. As a result, this high profile project required ongoing communication with Water Street business owners, stakeholders, and the public. Working collaboratively with the City, our team undertook a multifaceted consultation strategy that began in July 2015. Using a variety of online tools, our team engaged more than 2000 people and many more were able to participate in the online survey. To complement the online options, our team set up a temporary design studio in the City's Visitor Information Centre at 348 Water Street. Equipped with maps and information boards, we were able to have practical and convenient conversations with members of the public as they were passing by.
Using the information collected during the consultation phase, our team created a streetscape design that was flexible, attractive, and accessible. Features of the streetscape include new street lamps, wider sidewalks, space for businesses to sell merchandise, and parking spaces that can be seasonally converted into wider sidewalks or outdoor patios. Furthermore, the street itself was designed in such a way that temporary street closures could be accommodated in the future.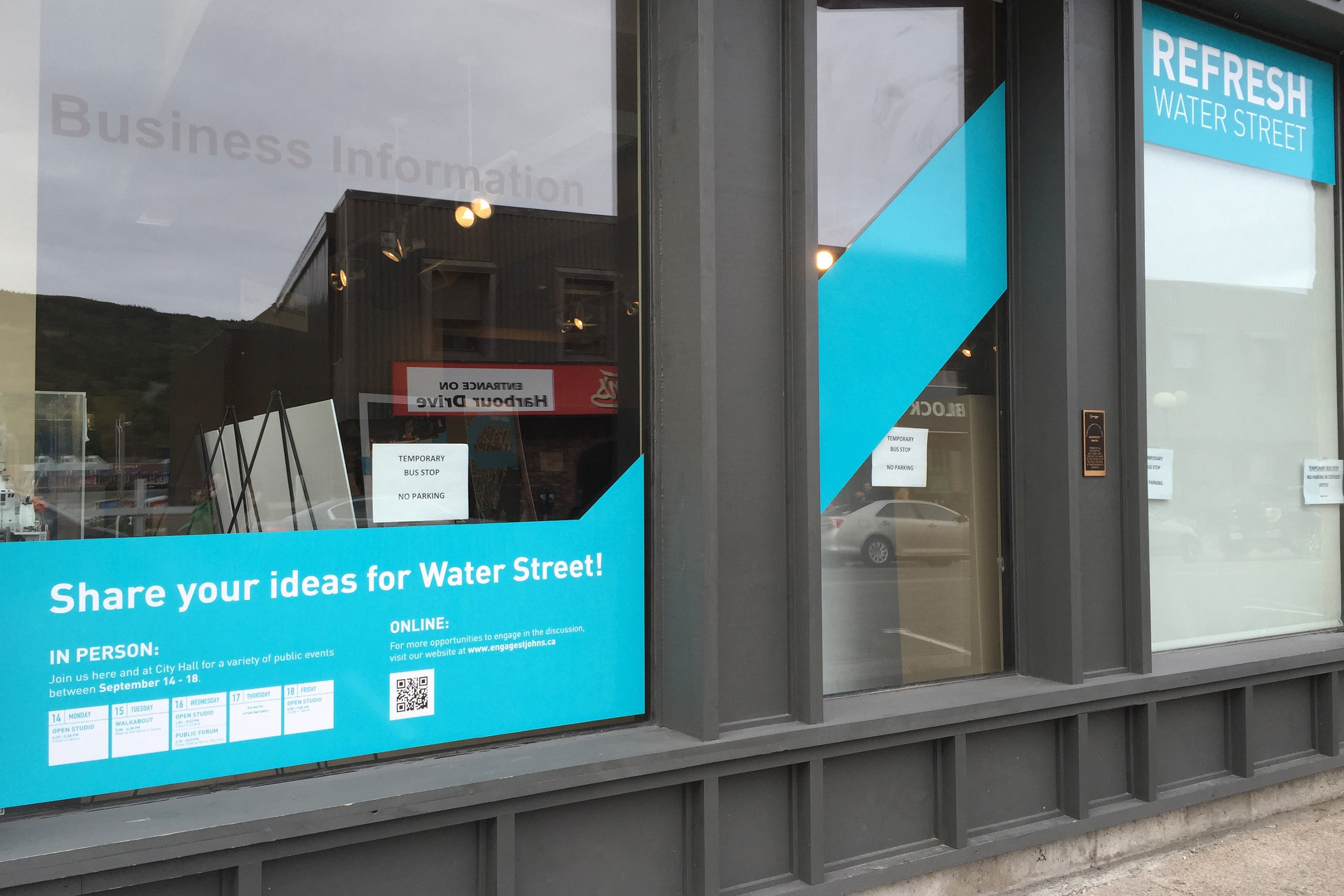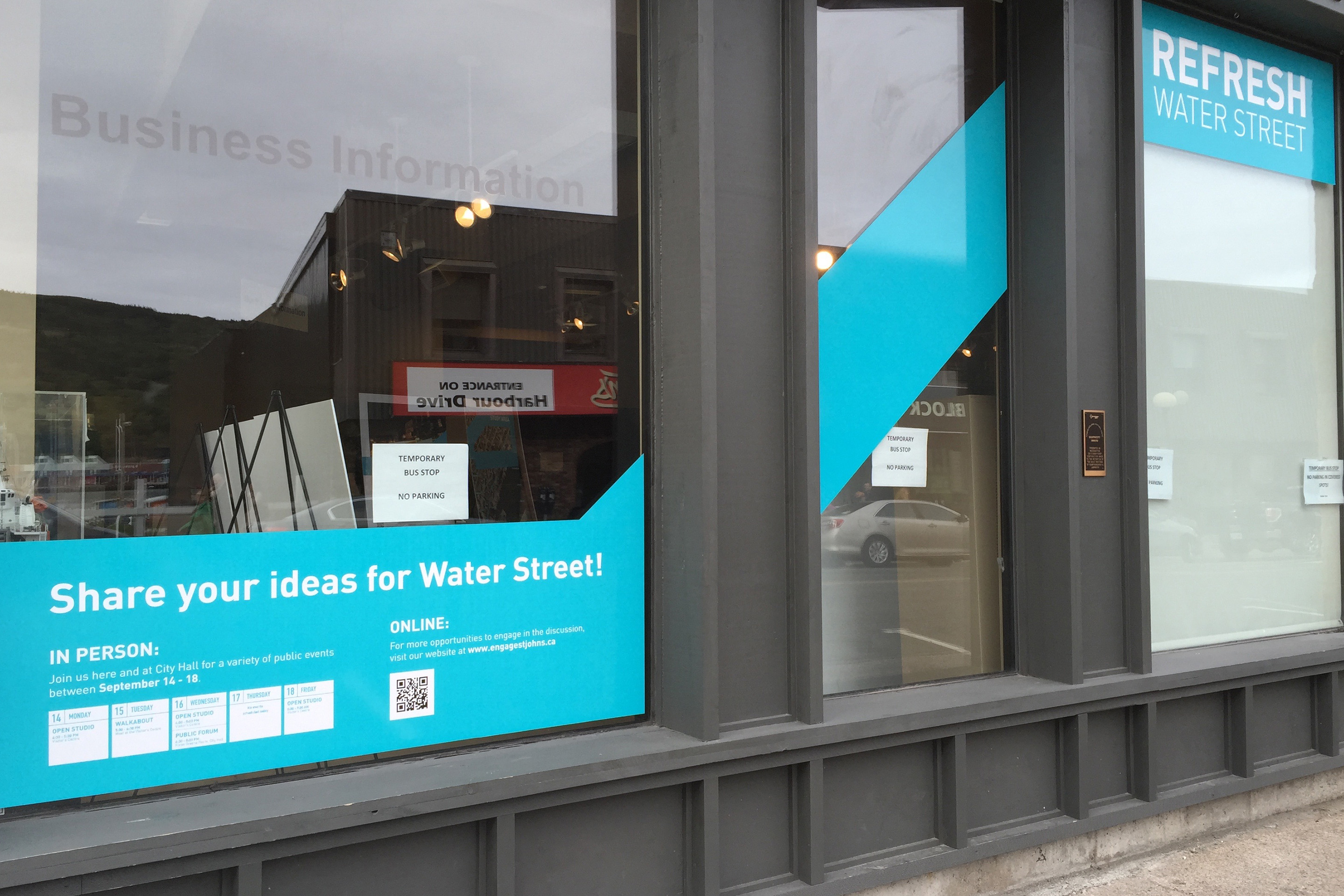 | | |
| --- | --- |
| Clients: | City of St. John's |
| Location: | St. John's, Newfoundland |
| Service areas: | Urban Design, Streetscape Design, Downtown Plans |
| | |
| --- | --- |
| Start date: | Jan 2016 |
| Finish Date: | Dec 2017 |
| Collaborating: | CBCL Limited |