Active Kings County Active Transportation Plan
Active Kings County is an Active Transportation Plan that will help Kings realize its vision of safe, convenient, and enjoyable transportation options for everyone, including walking, wheeling, cycling, and more. The plan aims to connect residents to where they live, work, learn, and play, through human-powered modes of transportation. The plan provides a vision for the next 15 years and includes recommendations for active transportation infrastructure, amenities, education and programming, and marketing and promotions.
UPLAND began working on the project in July, 2020, and kicked off the project with the development of a Background Analysis that analyzes existing conditions in the County. Community engagement for the project included pop-up events at locations throughout the region, online public workshops, surveys, and an interactive map, and extensive stakeholder interviews.
The final plan facilitates connections between communities, within more isolated rural communities, and between key destinations and routes. An equity lens ensures active transportation improvements are thoughtful and meet the needs of all residents.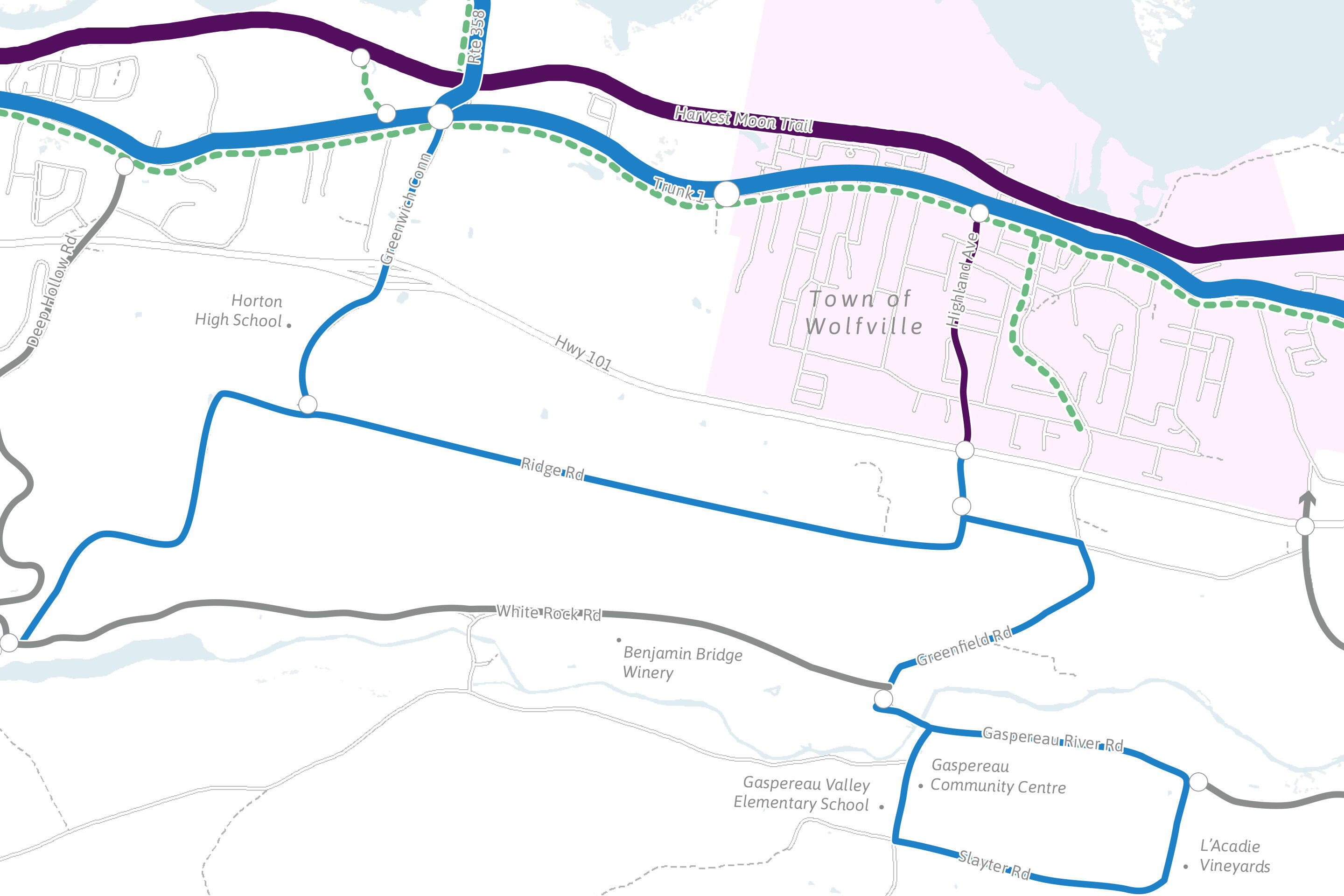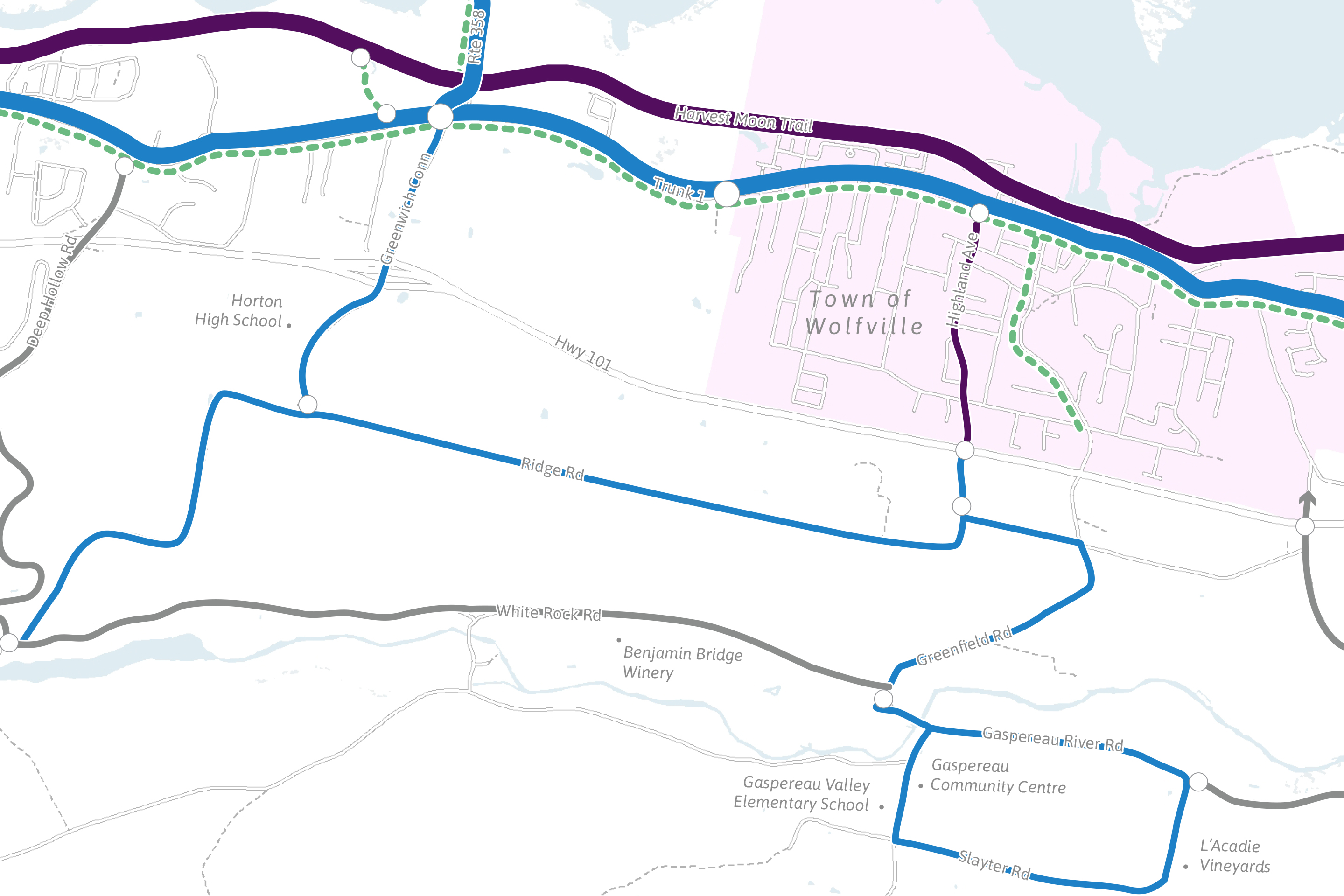 | Title | Address | Description |
| --- | --- | --- |
| | 181 Coldbrook Village Park Dr, Coldbrook, NS B4R 1B9, Canada | |
| | |
| --- | --- |
| Clients: | Municipality of the County of Kings |
| Location: | Kings County, NS |
| Service areas: | Design, Active Transportation, Consultation |
| | |
| --- | --- |
| Start date: | Jul 2020 |
| Finish Date: | Jul 2021 |
| Collaborating: | NA |